In the nearly two decades since the nationwide legal blood alcohol content (BAC) limit has been lowered from 0.1 to 0.08, drunk driving rates have enjoyed a similar decline. In 2002, more than 15 percent of individuals over age 16 reported having driven drunk within the past year; by 2014, this number had decreased to 11.1 percent.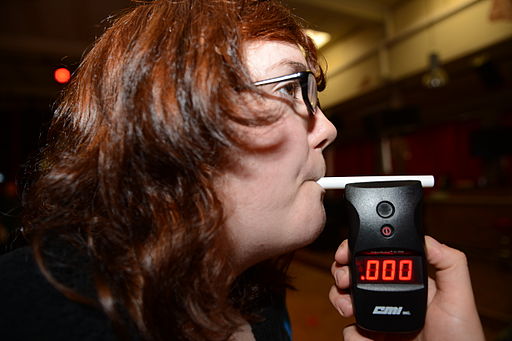 Will the BAC be Reduced Further?
Despite (or, perhaps, because of) this decrease in drunk driving rates, a little more than half of all Americans are in favor of lowering the nationwide BAC again, from 0.08 to 0.05. But in Texas—which has the highest DUI fatality rate in the U.S.—six in every 10 residents support such a decrease. Forty-eight percent of Texans and 46 percent of Americans would go even further to a BAC of 0.00, which would criminalize driving with any measurable trace of alcohol in one's system.
This swell of public support may be enough to turn the tides on drunk driving in Texas. While many may assume that the 0.08 threshold is a federal law, states are allowed to set their own drunk driving limits at whatever figure they decide. However, states that don't adhere to a limit of 0.08 (or lower) are ineligible for certain federal highway funding, which provides a major incentive for states to get on board by any timing deadlines the federal government sets.
What does a 0.05 BAC Really Mean?
Advocates for safer highways didn't just come up with the new lower 0.05 limit as an easy-to-remember number. Generally speaking, a BAC of 0.05 marks the beginning of a steep downhill slide in an individual's reaction time and cognitive skills—basically the earliest point of serious motor impairment. Those who get behind the wheel with a BAC of 0.05 to 0.079 (still under the current legal limit) are up to 21 times more likely to be involved in a crash as compared with someone whose BAC is 0.00.
Blood Alcohol Content level can vary significantly from person to person depending on their metabolism, mood, activity level, general health, and how much they've eaten before they begin drinking.
Will This Limit be Put in Place?
The National Transportation Safety Board (NTSB) recently recommended setting a 0.05 BAC limit as the new standard, citing a significant body of research showing both the effects of intoxication on driving skills and the harm reduction that has resulted from lowering the BAC limit in other countries like Norway and Japan. The federal government hasn't yet given this recommendation "teeth" by tying it to highway funding or other incentives, but with one state—Utah—already taking the NTSB's recommendation and lowering the DUI limit, a nationwide push in which Texas shares a leading role seems likely.