If you've been convicted of driving while intoxicated in Texas, you could face significant fines and jail time that can severely impact your life–but often the most disruptive consequence of a first-time DWI offense is the loss of your driver's license. Many Texans rely on their vehicles to get to and from work, school and other obligations, and losing your ability to legally drive can have long-term ramifications on your life.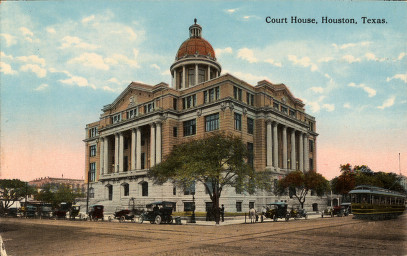 How Long Will My License Be Suspended Following a DWI Conviction?
First-time DWI offenders face a suspension of their driver's license for at least 90 days and as much as one year following a conviction. All subsequent DWI convictions increase the length of the suspension to at least six months and as much as two years. Aggravating conditions can also increase the length of your license suspension, including having a BAC over 0.08, driving with an open container, driving with a minor under age 14, or causing an accident while under the influence. Ultimately, it's the judge who hears your case who decides exactly how long your license will be suspended for.
How Does an Occupational Driver's License Work?
In short, an occupational license–also known as a provisional driver's license or an essential need license–gives those who have had their licenses suspended following a DWI conviction with a way of legally driving to work, school or other critical personal appointments during the suspension period. There are strict guidelines as to where and when you can drive while using an occupational driver's license. You may only drive a non-commercial vehicle, and you can only drive in connection with work, school or the performance of critical and essential household duties.
How Do You Apply for an Occupational Driver's License?
To request a provisional license, you must submit a petition to the appropriate court (either the Justice of the Peace, the county court or the district court); this request can be submitted either in the jurisdiction where you currently live or in the jurisdiction where you were convicted of the DWI offense. Every court throughout Texas has slightly different requirements for applying for an occupational driver's license, so be certain to check for the specific forms and information that you need to provide.
If the court approves your request, they will provide you with a signed court order. You must then submit this court order and any other required items to the Texas Department of Public Safety to obtain your provisional license.
Are You Guaranteed to Qualify for an Occupational License?
Not everyone who applies for a provisional license in Texas will be granted one. Some DWI offenders will be required to complete a statutory waiting period prior to asking the court for an occupational license. For example, if you already have more than two administrative license suspensions on your record, you will face a mandatory waiting period of one year.
Keep in mind that you do have the ability to challenge any suspension of your driver's license following a DWI in Texas. Retaining the assistance of a lawyer experienced in DWIs and suspended licenses can greatly increase your chances of maintaining your driving privileges.