Artie Weathers, according to court records, allegedly had the telltale signs of driving while intoxicated when he was stopped in the Houston area in September, including swerving in his lane of traffic and then staggering on foot once he exited his vehicle.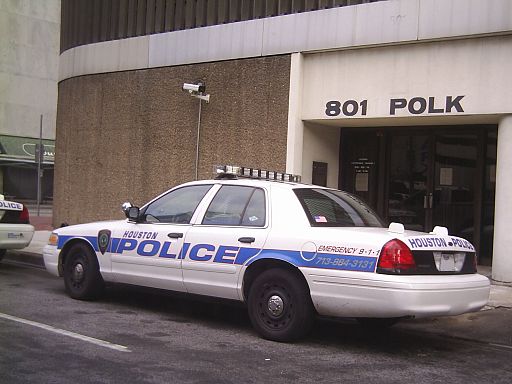 The surprising aspect of Weathers arrest was that it came in the Ault Elementary school carpool pickup lane and that the 35-year-old Weathers is a Houston Police Officer.
According to court records, Weathers was at the Cypress-Fairbanks Independent School District school about 30 miles northwest of downtown Houston to pick up his child, and that the arresting officer noted that he had vomit on his shirt and bloodshot eyes.
The school district released the following statement: "An intoxicated parent arrived on campus to pick up a child. CFPD was immediately notified, and the parent was taken into custody. CFISD staff is to be commended for identifying and intervening in order to ensure the safety of all students. "
Weathers was able to bond out of jail.
After the incident, the Houston Police Department released the following statement: "There is an officer by that name currently relieved of duty pending the outcome of an internal affairs investigation."
The arrest of Weathers continues a troubling trend in the Houston area where in a span of 53 days between Aug. 8 and Sept. 30, a total of seven local law enforcement officers were arrested on DWI charges, some with children in their vehicles. At least one of the officers was charged with having a blood alcohol concentration of at least 0.15 — almost twice the legal limit of 0.08 in Texas — and led law enforcement on a chase on the West Beltway and Katy Freeway to Barker Cypress that reached speeds up to 119 mph.
Houston Police Chief Art Acevedo released the following statement to local media in September after the flurry of local law enforcement DWI arrests:
"The department has recognized that our workforce is not exempt from the challenges of alcohol and/or drug abuse. As such, from the onset of my appointment as the HPD Chief by Mayor Sylvester Turner, I have taken numerous steps to address this issue. They include written and video statements to our workforce increased expansion for peer support and wellness programs, and have made it clear we have zero tolerance for DWI in our department. No one is exposed more to the dangers and negative outcomes of DWI than first responders and, as such, we will continue to hold ourselves to the highest standards. At the same time, we understand that we employ human beings and will provide our workforce with all the resources available for those seeking assistance."
According to the US Department of Transportation an estimated 29 percent of fatal traffic accidents in 2015 involved alcohol use as factor, and for Texas 38 percent of such fatal accidents involved the use of alcohol.
Sources:
https://abc13.com/hpd-officer-arrested-for-dwi-outside-childs-school/4238389/
https://abc13.com/officer-charged-with-dwi-had-bac-nearly-twice-the-legal-limit/4378127/
https://www.click2houston.com/news/hpd-officer-relieved-of-duty-after-being-charged-with-dwi-authorities-say